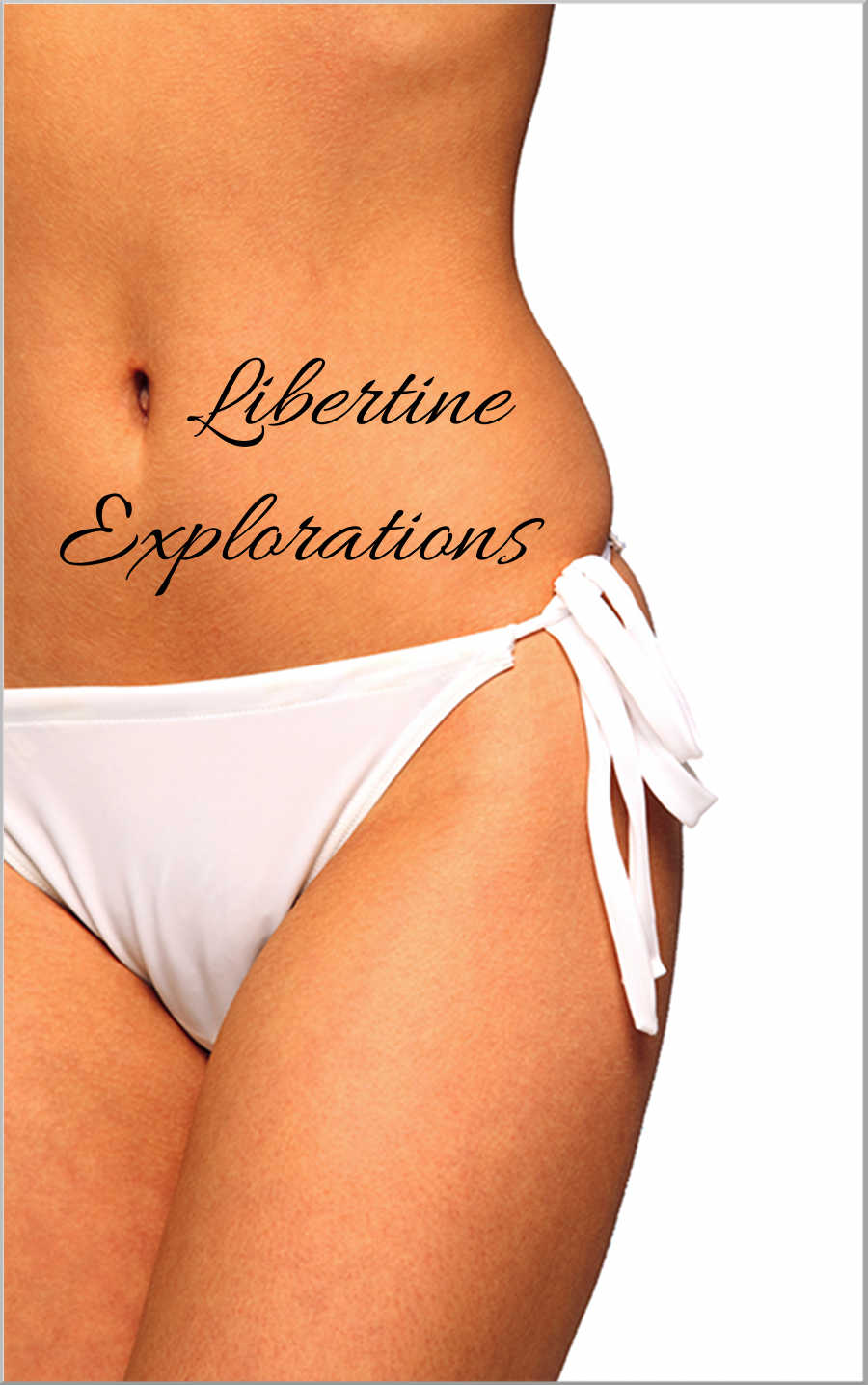 The Libertine Explorations of Brian and Amanda.
The first two ebooks in the series have been released and are available at most regular ebook sellers.
Book 1 is called "First Time" and is available for free. Some retailers are slow in updating their prices, amazon.com is a safe bet.
Book 2 is called "Just Time Enough".
Book 3 is tentatively called "Talking Fantasies".
Vanilla start
The Libertine Explorations of Amanda and Brian start off when Amanda pulls Brian into his bedroom to fuck. Brian is hesitant, as Amanda is the same age as his much younger sister, and her housemate. But Amanda quickly convinces him to give in and enjoy.
And enjoy they do. After their first very satisfying tryst, they decide it shouldn't be the last and declare themselves Fuck Buddies.
Naughty Oral
The second time they are together, the return of Brian's sister Sandy limits the time they have to go wild. They end up orally pleasing each other, and then having to scramble to not get caught.
Kinky Talk
The third ebook in the Libertine Explorations series is still being written. It looks like this one might be even longer than the second, and we haven't even gotten to the good parts yet!
In this book Amanda and Brian get around to talking through some things about their relationship and finding out about the other's kinks and fantasies. The action in this book is still decidedly vanilla, but the future of this series might just get a little more kinky!
(add a comment)


It's been a tad quiet here for a while…
Let's see if I can bring this site back from the dead…
Starting full of hope and determination at the end of 2011, it didn't really ever fully get up to speed. I didn't, that is.
But I'm full of hope and determination again, starting in 2018! And missing one key ingredient: a job.
Yep, I quit my regular day job. Looking at my finances I decided I had enough of a buffer to spin it out for about a year, so I took the plunge. I realize I'm in a very lucky position to be able to do that.
Since the start of this year I've been working on writing, writing, and writing. It's been going quite well, I've written over 25.000 words. I've finally found my way around the plot for one of my long worked-on stories, making good progress. This one seems to be heading towards a short novel length. We'll see.
I've also nearly finished the second short ebook in a series I started in 2012. And finally decided on the series title for that series. In the coming days I'll re-issue the first ebook with a new title, and a few days later I'll release the second ebook. I'll post about it here when the time comes.
So, for now, that's it: I'm back and I hope to make it work this time...
(add a comment)
I am Cecilia Lansing.
Writer of erotica.
Find links to my ebooks here.
The first ebook in the Libertine Explorations series is FREE, get it here.

recent
tags